Welcome
SEASON 3 RENEWED!! Premieres August 28th
Welcome to The Strain Wikia, the #1 source of information about the The Strain series and its TV adaptation. Fans and anyone interested are welcome to help contribute and help this wikia grow!

ATTENTION TV VIEWERS: If you only watch the FX series on television it's probably a good idea to browse carefully as this wikia covers the books, comics and the TV show. This means MAY CONTAIN SPOILERS that is if the show decides to directly mirror the books, which isn't always the case. Happy Hunting!

UPDATE: Ben Hyland who played Eph's son Zach in season 1 has been replaced by Max Charles (The Amazing Spider-Man, American Sniper). The Strain's showrunner and executive producer Carlton Cuse made a statement about the recasting, noting that the reason why he decided to find a new actor for the role was due to the fact that Zach will have a "deeply emotional storyline" in season two and the producers needed a young actor who had the range to accommodate such a shift.
The Books
The Comics
Characters
See more characters...
Featured Article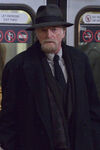 Abraham Setrakian
was born in Armenia but raised in Romania. His bubbeh (grandmother) told him stories of the strigoi, or vampires, specifically Jusef Sardu, a Polish nobleman with gigantism who mysteriously became one of the undead during a hunting trip with family. When Abraham was eighteen (during the second World War), his family was driven from their home by the Germans and sent to their Treblinka extermination camp in Poland. Before being captured, after urging her grandson to run from the Nazis, his beloved grandmother commits suicide after Abraham keeps her from turning herself in.
User Blogs / Site News

Create blog post
Refresh
Take a look at a scene from last season, the ninth episode entitled "Battle for Red Hook"




Salient Quotes:

Policeman #1: Pair it up guys!
Frank Kowalski: …

Read more >

The FX network just posted on their website,a premiere episode of the ten part companion web series, The Strain: Under Siege. It may just be for Amer…

Read more >

I just saw this piece in playboy, and if anybody asks you can truely say you just look at playboy for the articles only.

Read more >
See more >
Pollbooth
Do you think season 3 will top all other seasons combined?
In our last poll, over 82% of voters said they season 2 is better than season 1

Featured Media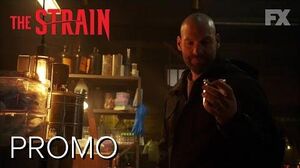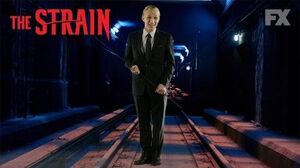 The Strain:
New Music Video Vamps Boom
Next Issue
Night Eternal issue 12 the last issue of the entire series, enjoy!
Get it here!
Strain Chat
0
The Strain Wiki
Join the Chat>
Newsfeed
Loading RSS data...
Social Media