New York National Guard was founded in 1906, and their main headquarters is Latham,New York. New York Army National Guard units are trained and equipped as part of the United States Army. The same ranks and insignia are used and National Guardsmen are eligible to receive all United States military awards. The New York Guard also bestows a number of state awards for local services rendered in or to the state of New York. In the "The Strain" the National Guard seems to not appear in most of the episodes, as only some episodes the military has appeared. Some of them are seen stationed at the Penn station as Ephraim Goodweather leaves New York. And securing the Mayfair Hotel in Midtown Manhattan.
In season 3 martial law has been declared in New York
Killed Victims 
Edit
Numerous amounts of vampires and unnamed infected people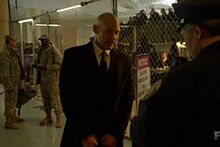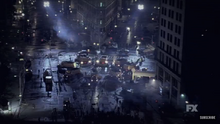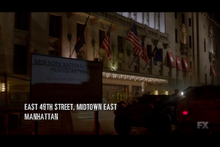 Ad blocker interference detected!
Wikia is a free-to-use site that makes money from advertising. We have a modified experience for viewers using ad blockers

Wikia is not accessible if you've made further modifications. Remove the custom ad blocker rule(s) and the page will load as expected.